Wednesday, November 30, 2005
She's Dead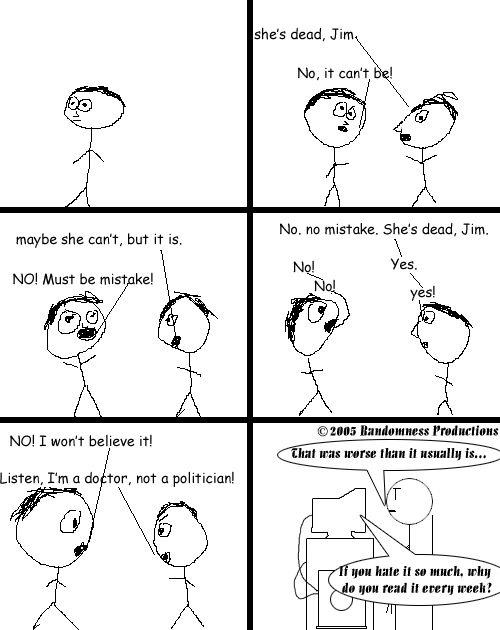 This could very well become sort of a filler theme
Monday, November 28, 2005
Listerine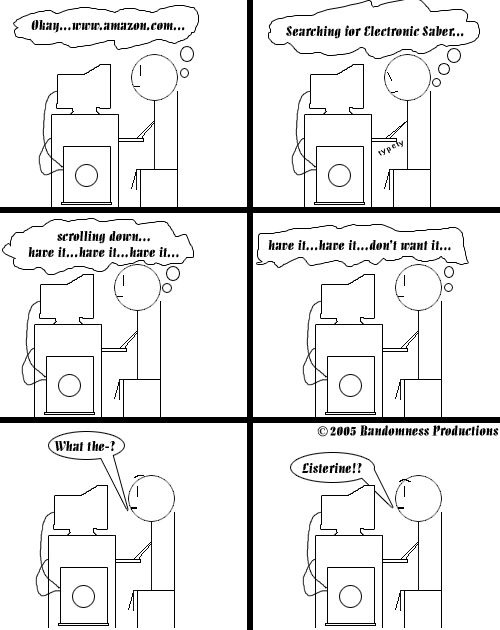 apologies if this isn't too funny, but this happened to me on Sunday.
Sunday, November 27, 2005
Drifting Away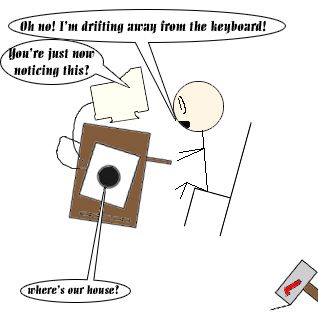 Saturday, November 26, 2005
Captain Lanes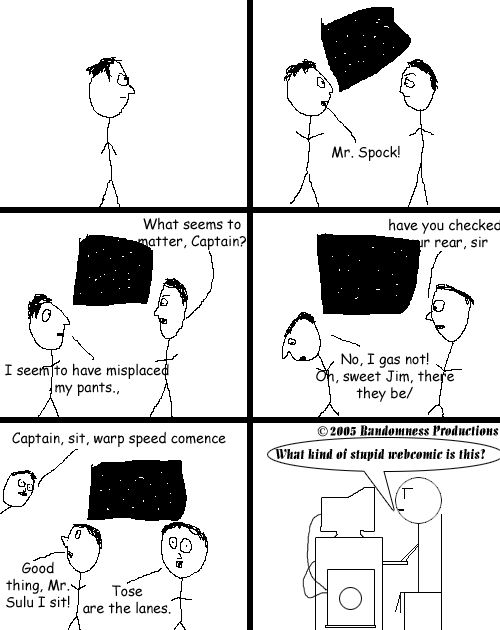 Friday, November 25, 2005
Cold Turkey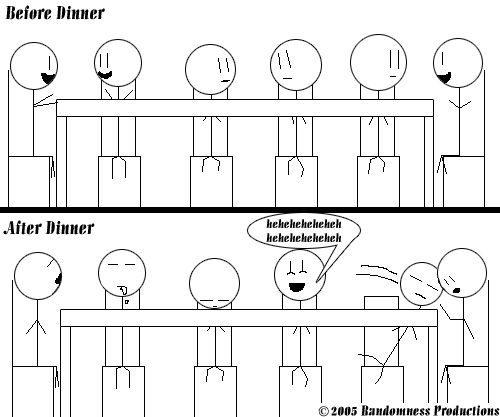 This comic is
not
late!
and by dinner, I mean Thanksgiving Dinner. I'd edit it, but this comic is
not
late enough as it is...
yeah.
Thursday, November 24, 2005
Merry Thanksgiving!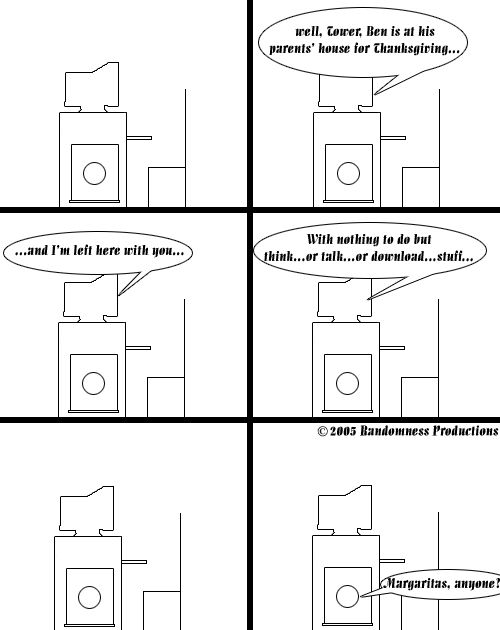 Wednesday, November 23, 2005
Spell Checka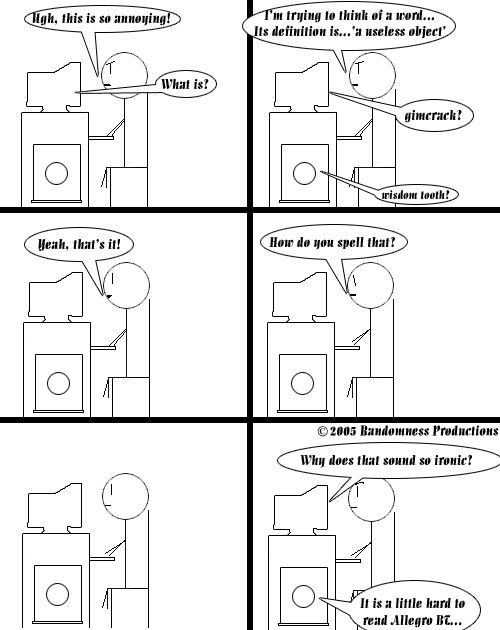 Sunday, November 13, 2005
E.N.D.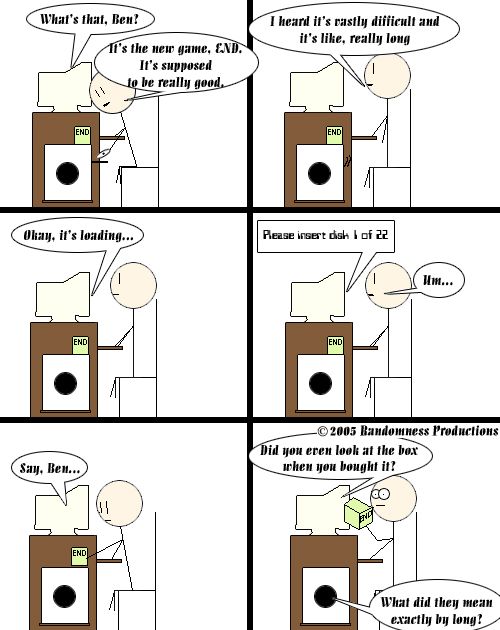 Monday, November 07, 2005
VOTE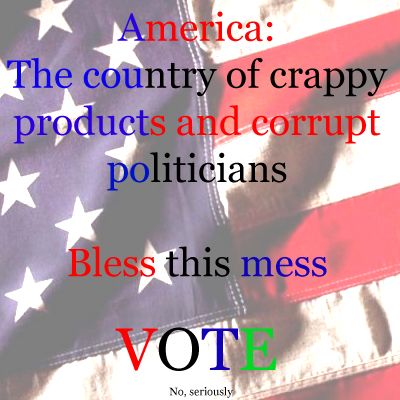 And if you live in Ohio, vote NO on issues 1, 2, 3, 4 and 5. But YES on issue 6.
Sunday, November 06, 2005
Custard 2000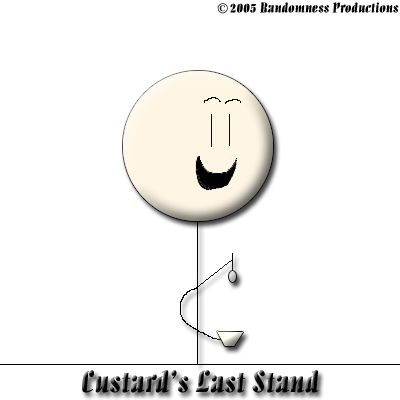 Saturday, November 05, 2005
Awfully Scientific
If you understand the joke, you don't have to read the below annotation
Just you you know, Mustafar is a lava planet like Io and in Revenge of
the Sith, there was a duel that took place on it and no one caught on
fire until the plot needed them to do so. Even when they were a mere
foot
from the lava.
Friday, November 04, 2005
Ordering In
Just so you know, I try to update in the afternoon. the latest I try to make by is 5:00 EST