Sunday, January 29, 2006
Teach a Man to Fish
Okay, that's all of the political cartoons. Monday or...whenever...we'll have a new comic. that doesn't involve politics.
You're not supposed to recognize the country with the shovel.
Friday, January 27, 2006
Marijuana is a Gateway Drug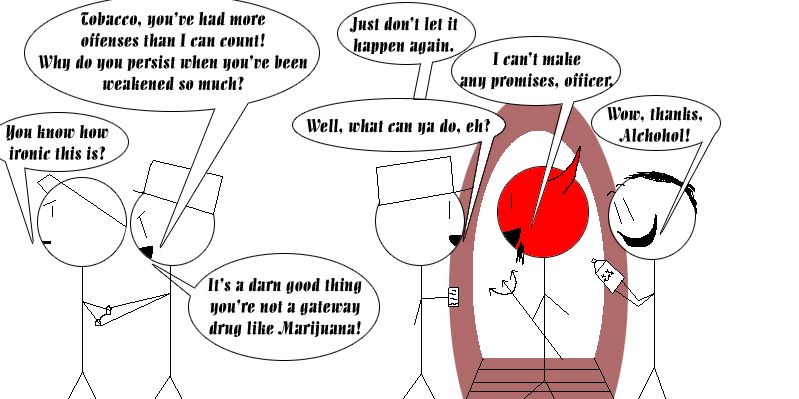 This comic was made in conjunction with Ignacia.
In case you can't tell, the title is satirical.
Tuesday, January 24, 2006
Out to Chair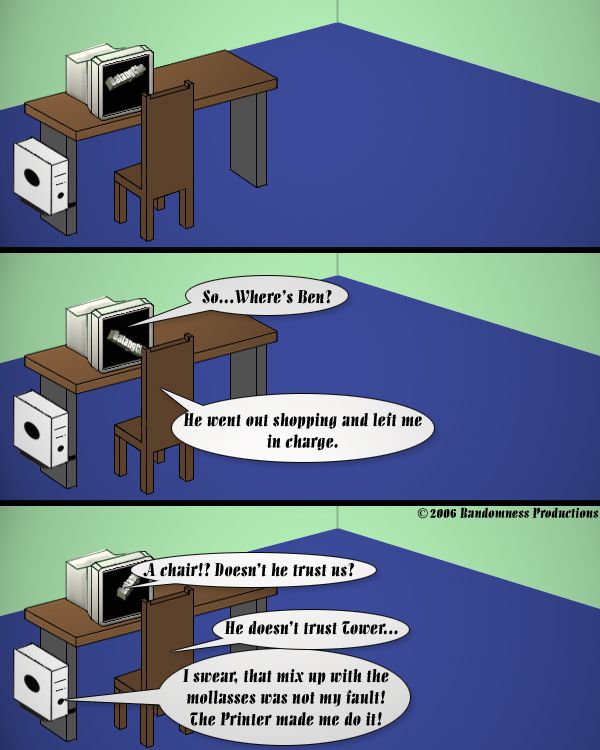 Well, here's Ignacia's comic.
Nice graphics.
I'll be updating now whenever I can find time because my
extracurriculular activity deal started again... So....check on
Fridays, maybe? I'll keep trying to update, but during the week it
might be in the later hours...of the day.
Sunday, January 22, 2006
The Cookie 100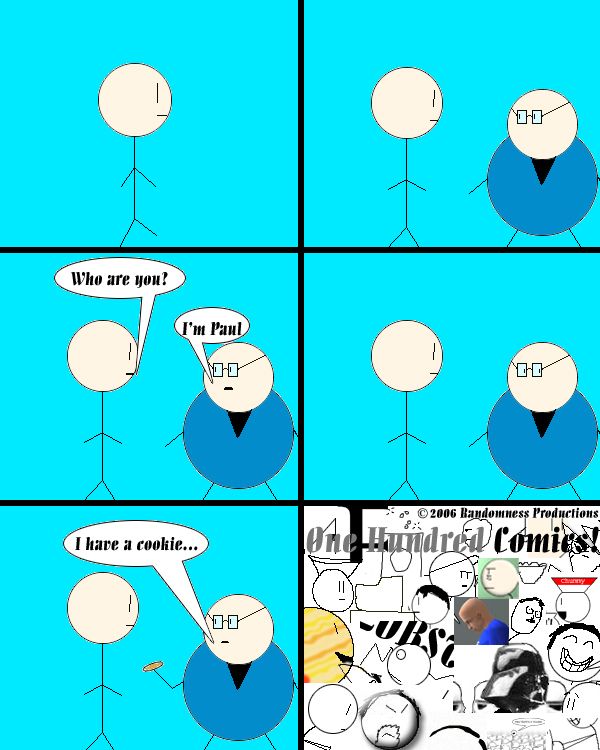 the 100th comic. Ignacia and I decided this should be it, rather than a guest comic.
Saturday, January 21, 2006
Tu Madre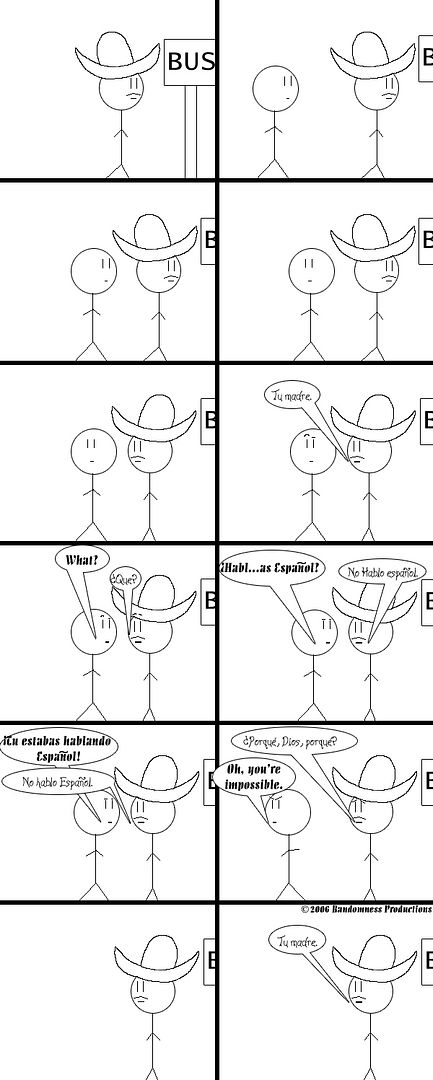 If I translate it, won't it take away the magic?
Tomorrow is when Ignacia's comic will be posted (she said it was done). So the 100th comic is sort of a treat than a celebration...
Friday, January 20, 2006
Why Study Mission?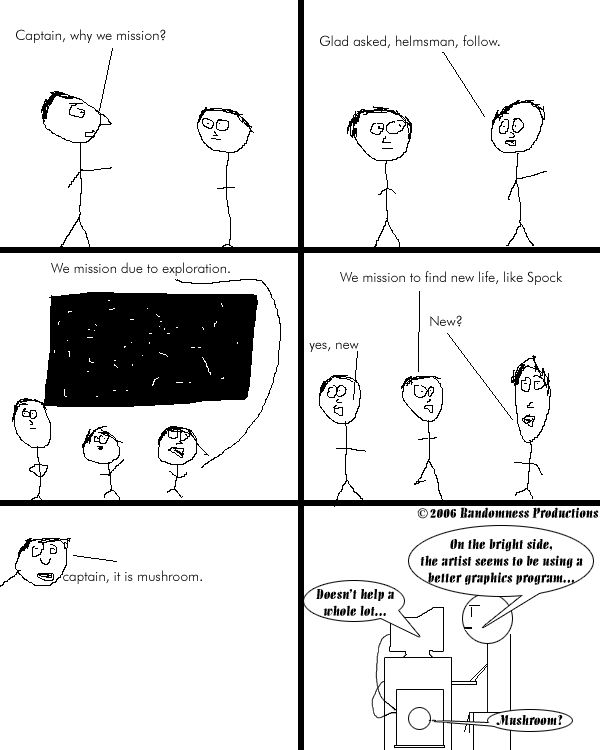 Monday, January 16, 2006
Resident Evil #3: And Seek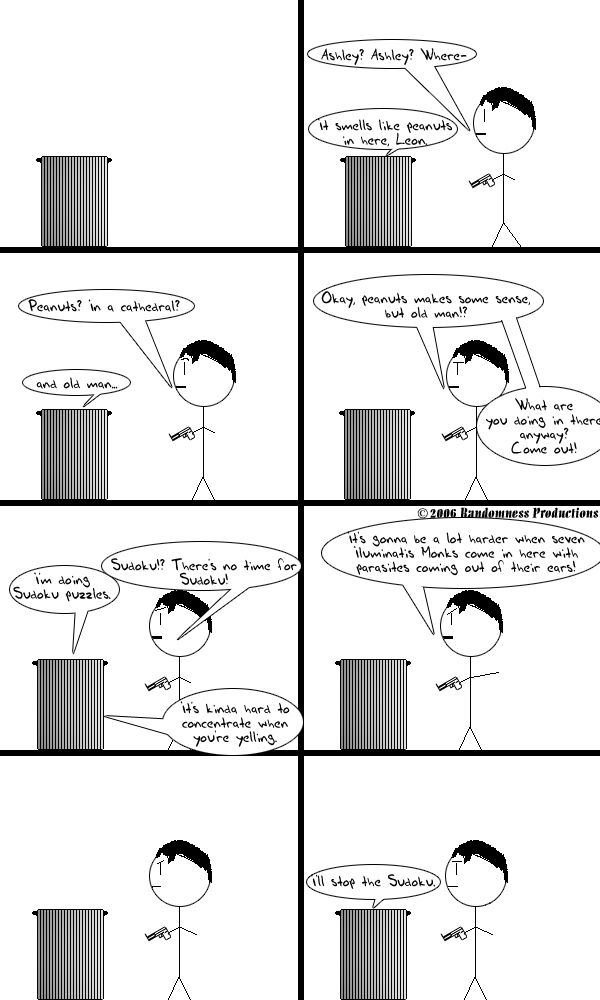 Wow, it's Martin Luther King Day! Happy to that. I'd post something to celebrate, but...I couldn't think of how I could make an MLK comic...an MLKomic, if you will. A...okay, I'm out of clever...things.
Happy Martin Luther King Day, Everybody!
I'll bet Ignacia has some essay on her site, but I told her that she doesn't really have much to say.
Sunday, January 15, 2006
Bright & Beautiful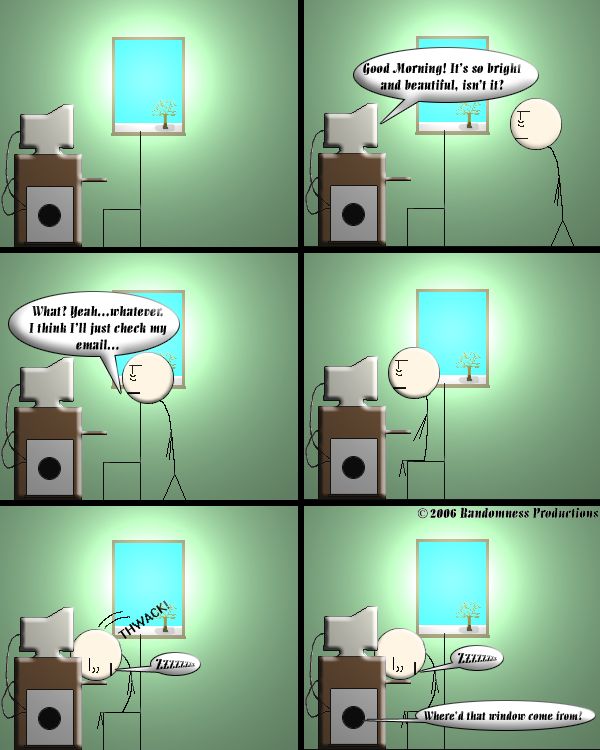 Ignacia
helps me with some of these Photoshop intensive comics. She wanted to make a guest comic sometime and I gave the green light, so she's working on it. You'll see it up here eventually.
Saturday, January 14, 2006
Resident Evil #2: Hide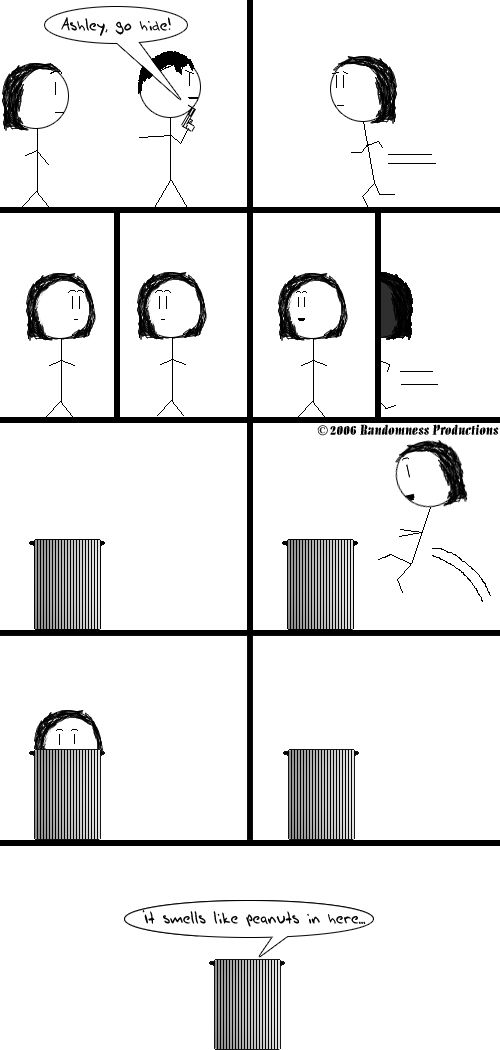 I highly suggest y'all check the archives if you never have.
Friday, January 13, 2006
The Beginning of Ending Beginning Endings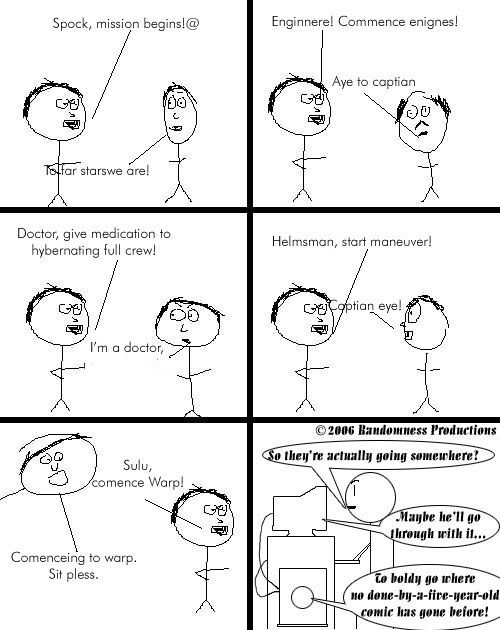 Wednesday, January 11, 2006
Resident Evil




If you don't like the exploding heads of weird lobster mutant deals, today's comic contains that, so avert ye eyes if ye find such offensivish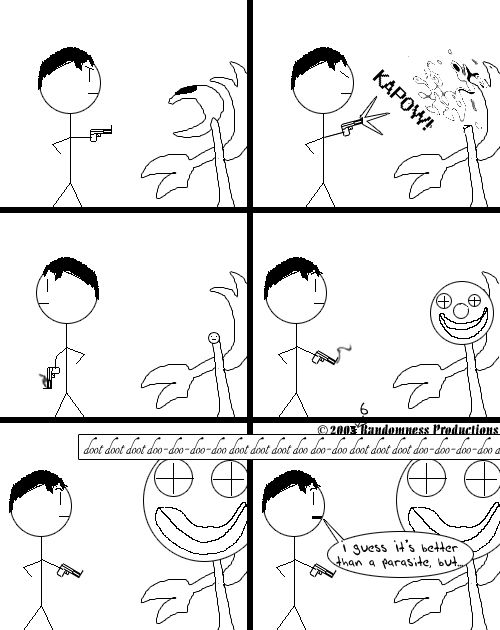 Sunday, January 08, 2006
Alone in the Dork

Alone in the Dark is copyright Atari
Saturday, January 07, 2006
Disco Train

Friday, January 06, 2006
That's Martial!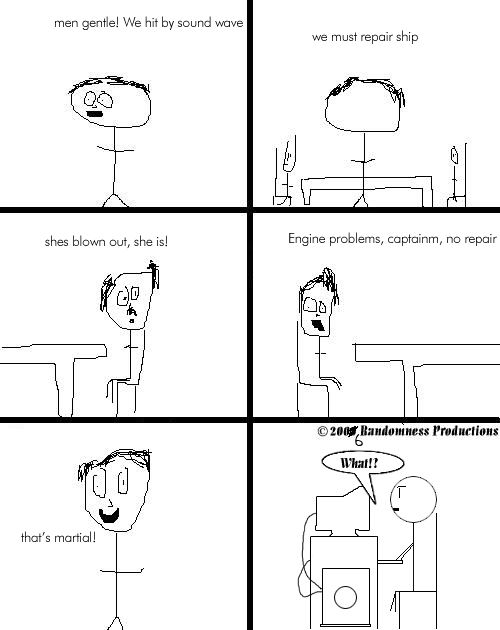 I didn't make or upload this comic from my own compy. The wonders of the Internets!
Sunday, January 01, 2006
Unblocked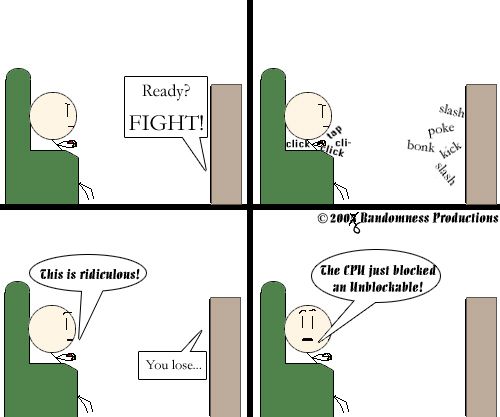 Man, I'm running out of ideas for the comic... expect to see a lot more
Star Trek Webcomics in the future...maybe? hopefully not...
on a random note, have you noticed that Harley Quinn has never been in
any live action Batman movies to date? Just animated series and movies.
I don't know about comic books...
maybe I could make that little factoid into a comic...