Saturday, August 19, 2006
This End1?
Friday, August 18, 2006
More Dumbest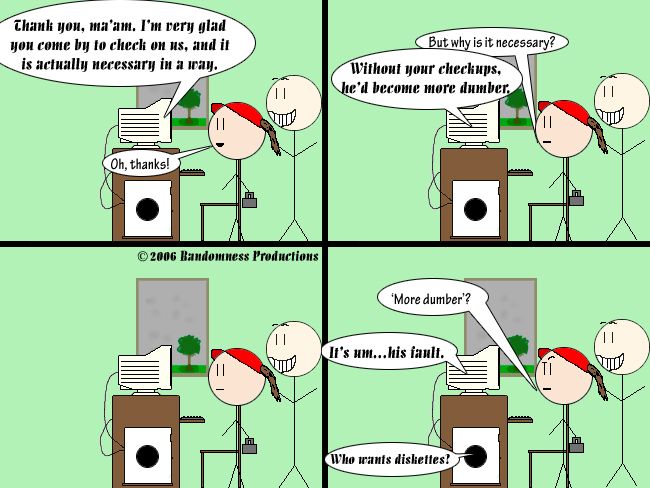 Ha! the anniversary of when Ben was officially made the main character of the webcomic! His face is still stuck like that apparently.
Star Trek Webcomic tomorrow!
Tuesday, August 15, 2006
Is It Stuck Like That?
Sunday, August 13, 2006
Jazz Jackrabbit: Orbitus
Saturday, August 12, 2006
Seriously, Why Study Mission
Thursday, August 10, 2006
So, Yeah!
Tuesday, August 08, 2006
I've Run Out of Ring References for Titles
Friday, August 04, 2006
Fascinating
Thursday, August 03, 2006
Cool Hat