Monday, January 16, 2006
Resident Evil #3: And Seek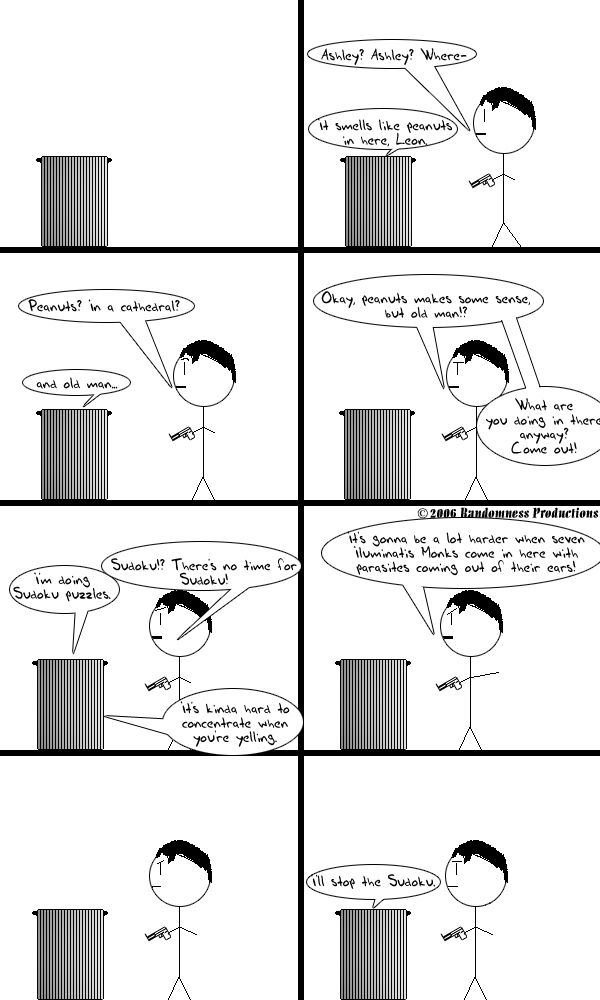 Wow, it's Martin Luther King Day! Happy to that. I'd post something to celebrate, but...I couldn't think of how I could make an MLK comic...an MLKomic, if you will. A...okay, I'm out of clever...things.
Happy Martin Luther King Day, Everybody!
I'll bet Ignacia has some essay on her site, but I told her that she doesn't really have much to say.