Saturday, August 12, 2006
Seriously, Why Study Mission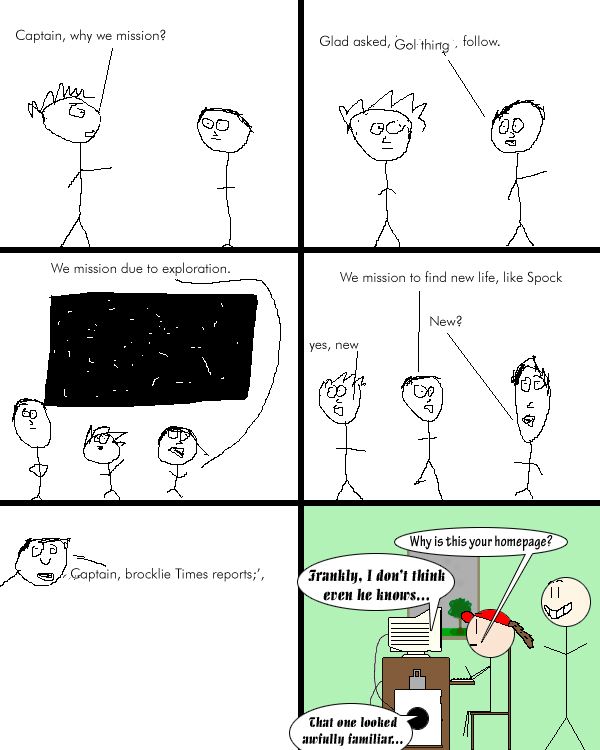 CRAP! I'm writing this on August 13th and I realized I posted this comic on Ben's first anniversary and stuff. The first time he was considered as the main character thing for the comic...crap...maybe I could post some big thing on the 20th...when the format for nowadays was first used. I can't go back and fiddle with this, because It'd be stupid and stuff....
Although it marks the return of the Technician. I don't know if that counts.
I'll post something cool on the 20th or the 18th.... I'll try to remember to do so.
I guess I could still make one and post it two days late.